Creating An Ideal Workday
It's your work life. It's time to own it!
Do you want a new exciting career, or to work less hours & have more money?   Maybe your desire is to take some new courses & have more balance in your life.
ARE YOU…
Frustrated & done with not having an ideal work day?
Languishing in your current work environment and tired of feeling like meh?
Ready to uncover how to get more of what you do want?
Creatively challenged? Can't imagine what to do?
Confused about what you really want?
FREE MEDITATION & WORKBOOK
Create Your Ideal Workday
Sign up and receive a free guided meditation and visualization workbook to guide you to your ideal workday!
I invite you to dream, scheme, strategize and imagine what an ideal job or ideal creative project could mean for you.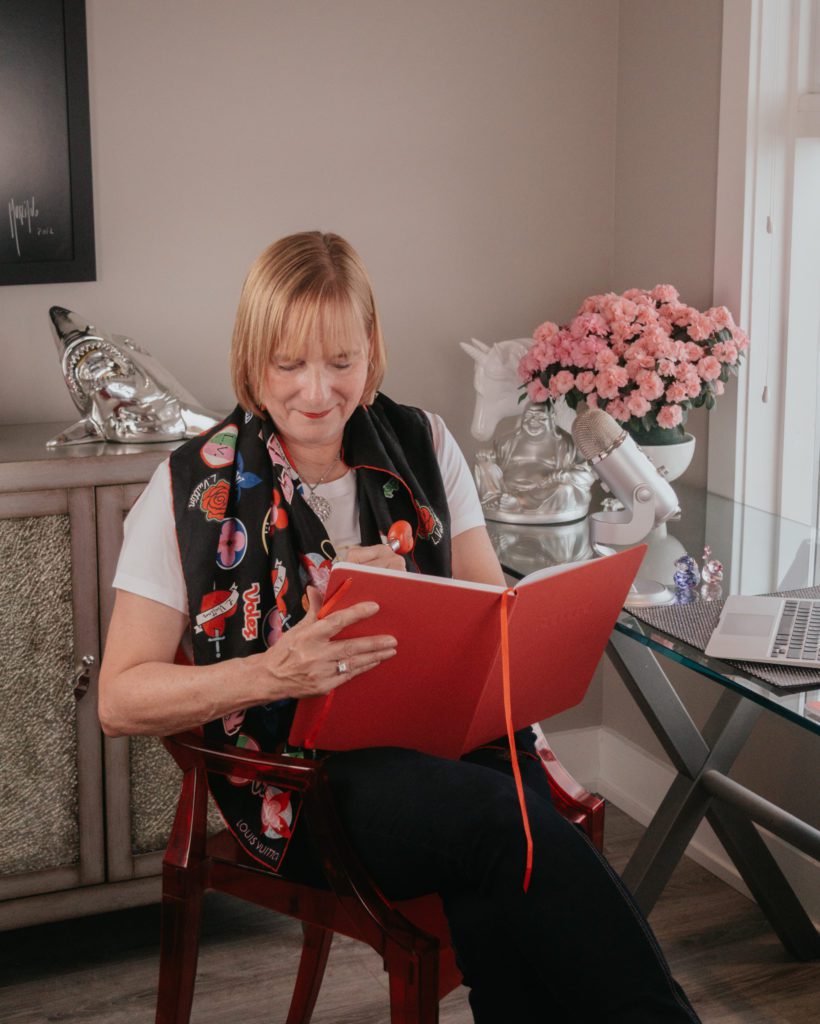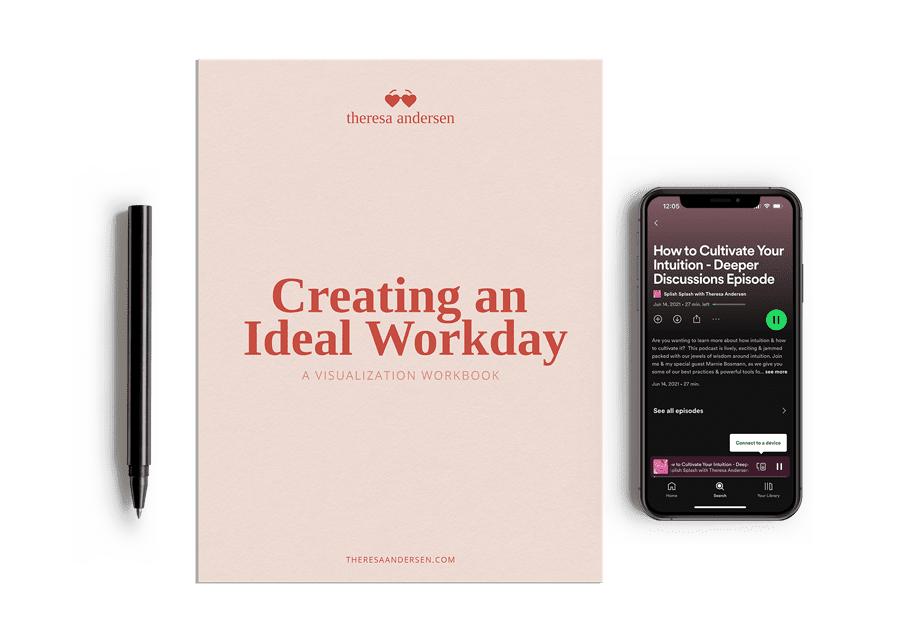 What you get:
20-MINUTE GUIDED AUDIO MEDITATION 
You will have a magical multi-sensory experience, that will stimulate and bring forward new thoughts, hunches, ideas and inspirations.
VISUALIZATION WORKBOOK
Excellent reflection questions & writing prompts to become more clear about what kinds of shifts you want to make.
I'm Theresa Andersen
 I am an intuitive self-development master coach.
I believe we are all hard wired to live more fully, to feel more alive and joyful.  
I am passionate about helping others to grow into their fully seeded potential and to bloom.
I help people transform their lives.
I desire to help others expand and grow in ways that are meaningful and in alignment with their core essence.
I am ready when you are! Happy to serve.  
"Today is a Good Day to Build a Better Day!"
"I found having this audio visualization and worksheets very helpful as a new process to help me figure out things.  I tend to "Jump into" things without much of a game plan.  The step by Step workbook helped me relax into the questions I could ask myself.  I was able to slow down to think about what I am trying to accomplish and was able to consider a wider perspective.
My previous narrow focus got the job done, but only on a subpar basis.  I have a broader view now and can see a whole new range of possibilities."
– Jeff
"I loved the guided visualization on how to create an ideal workday.  The workbook really brought it all home for me because of the great helpful questions and things I found there.  I found things that are easy yet impactful that I could do right away to create a more ideal work situation.  I wholeheartedly recommend this and I tell everyone I know who is wanting inward guidance and answers in life to check out Theresa's website."
– Katelyn
Download The Ideal Workday Meditation & Workbook for Free
You'll gain new thoughts, hunches, ideas and inspiration to bring into your workday.
It's your time to build a better day!